With the amount of rules, regulations and requirements around Charities, finding an Accountant with Charity Accounting experience can be hard to come by, and we are aiming to target our services towards them to fill this gap.
We have worked with Charities for a number of years, of various sizes, offering our help and support when they need it.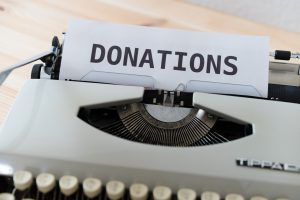 We can produce a set of Accounts, ready for the Charities Commission and in accordance with the Statement of Recommended Practice (SORP) along with an Independent Examination.
We have always been of the mindset of giving back to the community and I believe we can do this by helping Charities as much as possible.
Please contact us today and we can provide you with a full service package, at a preferable rate.
"Kieran is amazing always helpful and friendly. Nothing is ever to big for him to sort, such professional service"
More Than Just An Accountant
We help our clients with more then just Accounting. We can offer bespoke tax planning solutions, restructuring of businesses, VAT advice, Payroll and much more.
We are partnered up with specialists which include; Independent Financial Advisors, Finance Brokers and Corporation Tax experts. Whatever your business needs, we have the perfect specialist to refer you to.
We have years of experience in Cloud Accounting and Bookkeeping software and have helped numerous businesses move to the digital age. Automation, bank feeds, electronic storage and more, we can help your business transform.
Discounted Subscriptions for Xero, QuickBooks, FreeAgent & More
As official partners of a number of accounting and bookkeeping software providers, partnering with us can you get a discounted subscription. We can offer:
Xero – 10% monthly discount on RRP
QuickBooks – 25% monthly discount on RRP
FreeAgent – 25% monthly discount on RRP
If you're with another provider please contact us so we can see if you are eligible for a discount.