The bane of every business – bookkeeping. It is dull, tedious and takes far too long. Unless we do it for you.
We love bookkeeping! We take out the hassle of getting all your invoices together and inputting onto a piece of software as we do it for you!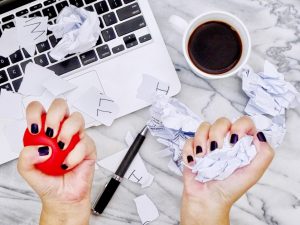 We are a completely digital firm and also believe our clients should be able to reduce their paper usage as much as possible. As such, we set you up on Xero and Hubdoc (Cloud Bookkeeping Software) to enable you to snap & send receipts straight to us – you can then dispose of any physical receipts once scanned through as Hubdoc will keep the scanned copy on the Cloud for up to 7 years to be compliant with HMRC.
The world is in a digital revolution and I believe every business should be onboard with this and using Cloud Bookkeeping Software is one of the best and easiest ways to digitalise your business. HMRC have also launched Making Tax Digital (MTD) for VAT, it will not be long until this is also in place for other taxes such as Corporation Tax. Moving over to Cloud Bookkeeping Software ensures compliance and is regularly updated for these changes at no extra cost to you!
We will also review and submit your VAT Returns at no extra cost if you are with us for your monthly Bookkeeping needs.
Contact us today for a friendly and professional chat and we can provide you with a reasonably priced Bookkeeping plan.
"Kieran is extremely knowledgeable and has been providing me very helpful and clear advice for my bookkeeping. I highly recommend the service. Thank you!"
More Than Just An Accountant
We help our clients with more then just Accounting. We can offer bespoke tax planning solutions, restructuring of businesses, VAT advice, Payroll and much more.
We are partnered up with specialists which include; Independent Financial Advisors, Finance Brokers and Corporation Tax experts. Whatever your business needs, we have the perfect specialist to refer you to.
We have years of experience in Cloud Accounting and Bookkeeping software and have helped numerous businesses move to the digital age. Automation, bank feeds, electronic storage and more, we can help your business transform.
Discounted Subscriptions for Xero, QuickBooks, FreeAgent & More
As official partners of a number of accounting and bookkeeping software providers, partnering with us can you get a discounted subscription. We can offer:
Xero – 10% monthly discount on RRP
QuickBooks – 25% monthly discount on RRP
FreeAgent – 25% monthly discount on RRP
If you're with another provider please contact us so we can see if you are eligible for a discount.