More and more businesses are outsourcing Payroll and there is a very good reason for this; Payroll is complicated.
HMRC regularly review & update rules and regulations to do with Payroll such as RTI, Auto Enrolment and changes in minimum wage – a lot of businesses simply cannot keep up with this.
Take out the hassle of Payroll and let us deal with it for you.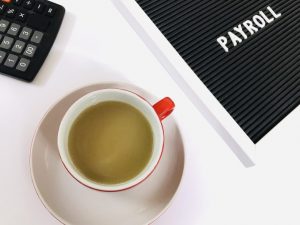 We produce monthly RTI filings to HMRC, Auto Enrolment services and either weekly or monthly Payroll. We will provide you and your employees with payslips for each pay period and inform you of any PAYE liability due to HMRC each month.
We offer accurate and timely Payroll services starting from just £20 per month.
"I spoke to Kieran this morning and just want to say thank you for your advice as you have put me at ease. Thank you very much and I look forward to speaking to you again."
More Than Just An Accountant
We help our clients with more then just Accounting. We can offer bespoke tax planning solutions, restructuring of businesses, VAT advice, Payroll and much more.
We are partnered up with specialists which include; Independent Financial Advisors, Finance Brokers and Corporation Tax experts. Whatever your business needs, we have the perfect specialist to refer you to.
We have years of experience in Cloud Accounting and Bookkeeping software and have helped numerous businesses move to the digital age. Automation, bank feeds, electronic storage and more, we can help your business transform.
Discounted Subscriptions for Xero, QuickBooks, FreeAgent & More
As official partners of a number of accounting and bookkeeping software providers, partnering with us can you get a discounted subscription. We can offer:
Xero – 10% monthly discount on RRP
QuickBooks – 25% monthly discount on RRP
FreeAgent – 25% monthly discount on RRP
If you're with another provider please contact us so we can see if you are eligible for a discount.