Over the years there has been much talk by the Chancellors of making tax simpler, however, each year more and more rules and regulations are put in place making tax even more complicated! This has lead to many businesses being unable to keep up to date with all the changes and putting their trust in an accountant.
You can have that trust in our work.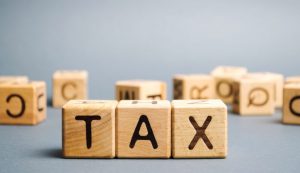 We ensure we keep up to date with the latest changes in tax and can provide clients with accurate and detailed tax planning so you can be in the confidence that your tax is not only compliant, but reduced as much as possible.
"Excellent service, super quick at responding and extremely knowledgeable. Give Kieran a shout he will help in way he can"
More Than Just An Accountant
We help our clients with more then just Accounting. We can offer bespoke tax planning solutions, restructuring of businesses, VAT advice, Payroll and much more.
We are partnered up with specialists which include; Independent Financial Advisors, Finance Brokers and Corporation Tax experts. Whatever your business needs, we have the perfect specialist to refer you to.
We have years of experience in Cloud Accounting and Bookkeeping software and have helped numerous businesses move to the digital age. Automation, bank feeds, electronic storage and more, we can help your business transform.
Discounted Subscriptions for Xero, QuickBooks, FreeAgent & More
As official partners of a number of accounting and bookkeeping software providers, partnering with us can you get a discounted subscription. We can offer:
Xero – 10% monthly discount on RRP
QuickBooks – 25% monthly discount on RRP
FreeAgent – 25% monthly discount on RRP
If you're with another provider please contact us so we can see if you are eligible for a discount.